Eat a Thermometer. Save Your Dentist the Time!©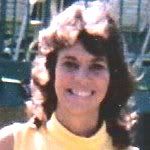 I came up with the above admonition / slogan in 1999, even had a few printed bumper stickers made up for my family and friends. With a bit of humor, it was my feeling that more people would take notice. It worked, until the ADA spent millions to squash the discussion as they have in the past. I do not give up easily. It's time to bring up the issue again, hopefully to finally achieve my goal with the help of thousands of others. If I (we) can prevent the suffering that I (we) know is being borne by so many innocent people by documenting my and your stories, all of the needless suffering will not have been in vain.
In early 1988, after discovering that my dental fillings had caused most of my many health problems symptoms list I did what I could to alert others that their routine "silver" fillings contain up to 52 per cent mercury and could be causing illness.
In 1989 through 1990 I frequently called in to a local radio talk show in Ft. Myers, Florida to talk about what had happened to me. I was asked to appear on a radio call in show twice, once with Dr. Hal Huggins, DDS to talk about his book "It's All In Your Head" and once more by myself alone, since the topic was of such interest at that time. There was also a Sunday front page feature story about me in the St. Petersburg Times on June 23, 1991.

A producer of the television show Tampa Bay Live read the article about me and I was invited to appear on the show, along with another person whose young child had become very ill after having a few fillings. The mom and I appeared on the show to battle two professors (dentists) from the prestigious Tufts University. They argued, not very successfully, that number one: the magazine Consumer Review had recently published an article noting that mercury in fillings was "safe". And two, the reason they postulated that mercury in fillings was "safe" was that it was combined with other ingredients much like one would add eggs, flour and butter to a cake mix and that the ingredients thus changed their form when the cake was baked. Their lame rationale produced some snickering in the audience. I retorted that mercury was still a poison and that the information that the magazine Consumer Reports published was provided by the American Dental Association itself. I added that the ADA had never conducted and/or published the results of even one peer reviewed clinical trial proving the safety of mercury in dental fillings.

Because of the efforts of hundreds of people with illnesses linked to dental fillings, including myself, the amalgam wars were resurfacing and in 1990, CBS 60 Minutes did a piece on the hazards of dental fillings. More Information Here The following week the 60 Minutes commentator noted that the response to the show was the largest for any one piece and that they would do a follow-up. They never did. Why? The ADA (American Dental Association) spent millions to squash the issue once again. They have been successful; until now. Thankfully, due to the power of the internet, more and more patients and health professionals are speaking out against this cruel assault on the dental patient. After a many year hiatus and slow recovery, I have decided to join in the debate again by sharing my story and my knowledge. As time, and my health and level of pain allows, I will be adding the details of my own battle with mercury fillings.
---
The most up-to-date information on mercury by MercuryExposure on facebook.
---
The ugly story behind the use of mercury in dental fillings
---
Link for DEALS Dental Mercury Amalgam Books on the Web
---
A DVD Course for Dentists by Dr. Tom McGuire and Dr. Paul Rubin
How to make your practice Mercury Safe
---
When you have the time....visit these great links.
---
Find a mercury free dentist (by State)

Note: If you are a practicing mercury-free dentist or a dental professional and want an individual listing here on my blog, please email me demand.safe.dental.fillings@gmail.com

Bill Wolfe, DDS, NMD; Albuquerque & Santa Fe, New Mexico

Indianapolis, Indiana Dr. Gary V. Walton

Mint Dental, Anchorage, Alaska

Austin Dental | U.N. Continues to Push for Mercury-Free Fillings | Austin Dental Center Blog - Austin Texas Dentistry

Web Site for Austin Dental Center Jollyville Dental Center in Austin Erich A. Wolley, DDS |San Diego, California and Tijuana, Mexico.
---
Symptoms of mercury poisoning. Could YOU be a victim?
---
Chicago Tribune newspaper article about Mercury Fillings
---
Chris Shade PhD discusses mercury and heavy metal detoxification IAOMT San Diego 2010 - YouTube